Theo tin trong Ornament Shop hay prweb.com
Ornament Shop là Nhà bán lẻ đồ trang trí Giáng sinh nhận được xếp hạng cao nhất từ ​​Đánh giá của TopConsumerReviews.com
Ornament Shop tiếp tục chuỗi chiến thắng với tư cách là nhà bán lẻ đồ trang trí Giáng sinh trực tuyến được xếp hạng cao nhất, theo quyết định của TopConsumerReviews.com.
OVERLAND PARK, KANSAS
Ngày 14 tháng 12 năm 2020
TopConsumerReviews.com một lần nữa công nhận Ornament Shop là trang web ưa thích để mua Đồ trang trí Giáng sinh tiếp tục thành tích tốt nhất trong số các nhà bán lẻ trực tuyến của công ty.
Không có cây thông Noel nào là hoàn chỉnh nếu không có đồ trang trí. Đối với một số gia đình thì việc tô điểm cho cây mỗi năm là một truyền thống đáng yêu, hồi tưởng về những khoảng thời gian đã qua và tạo ra những kỷ niệm mới. Từ những bộ phù hợp giúp nâng cao phong cách trang trí văn phòng đến phong cách cá nhân làm nổi bật các thành viên trong gia đình và sở thích của họ thì đồ trang trí Giáng sinh cũng độc đáo như những người đặt chúng trên cây của họ. Tìm kiếm những món đồ trang trí hoàn hảo từ năm này qua năm khác có thể là một thử thách thú vị nhưng một số người mua sắm nhanh chóng cảm thấy mệt mỏi khi đi từ nhà bán lẻ này sang nhà bán lẻ khác với hy vọng phát hiện ra thứ họ đang tìm kiếm. Tuy nhiên không cần phải cảm thấy Grinch-y khi mua đồ trang trí Giáng sinh: lựa chọn tốt nhất có thể dễ dàng tìm thấy trực tuyến, bao gồm các xu hướng hàng đầu trong văn hóa đại chúng, thiết kế tùy chỉnh cho từng người trong gia đình và bất kỳ thứ gì khác mà ai đó có thể muốn sử dụng để trang trí cây.
Theo Brian Dolezal của TopConsumerReviews.com, LLC thì nơi yêu thích để mua đồ trang trí Giáng sinh là Ornament Shop. "Mọi người đều thích đồ trang trí được cá nhân hóa và nhà bán lẻ này thực sự có mọi chủ đề mà quý vị có thể tưởng tượng – bao gồm cả các kiểu cho phép quý vị tải lên ảnh để thiết kế hai mặt. Khả năng là vô tận: Đồ trang trí Giáng sinh của quý vị có thể kỷ niệm những chuyến du lịch vui vẻ, thành viên mới của gia đình, lễ tốt nghiệp và các cột mốc quan trọng khác, thể thao địa phương và chuyên nghiệp, v.v. Ornament Shop cung cấp dịch vụ giao hàng miễn phí cho bất kỳ đơn đặt hàng nào có ít nhất năm mặt hàng và hầu hết đồ trang trí của họ có giá dưới 25 đô la – khiến việc trang trí cây của quý vị từ trên xuống dưới có giá phải chăng. Nhà bán lẻ này có cơ sở khách hàng trung thành mua sắm ở đó từ Giáng sinh này sang Giáng sinh khác và rất dễ hiểu tại sao. Chúng tôi yêu thích mọi thứ về Cửa hàng trang trí và họ đã dễ dàng đạt được xếp hạng năm sao khác trong số các cửa hàng bán Đồ trang trí Giáng sinh vào năm 2020 "
Để tìm hiểu thêm về Cửa hàng Trang trí và các cửa hàng trang trí Giáng sinh trực tuyến khác, bao gồm các đánh giá và xếp hạng so sánh, vui lòng truy cập phần Đồ trang trí Giáng sinh của TopConsumerReviews.com tại https://www.topconsumerreviews.com/best-christmas-or decor/.
Christmas Ornament Retailer Receives Highest Rating from Top Consumer Reviews
Ornament Shop continues its winning streak as the highest-ranked online retailer of Christmas Ornaments, as determined by TopConsumerReviews.com.
OVERLAND PARK, KAN. (PRWEB) DECEMBER 14, 2020
TopConsumerReviews.com once again recognized Ornament Shop as the preferred site for buying Christmas Ornaments, continuing the company's best-in-class track record among online retailers.
No Christmas tree is complete without ornaments. For some families, it's a beloved tradition each year to adorn the tree, reminisce about times gone by, and create new memories. From matched sets that enhance the office decor to personalized styles that spotlight the members of a family and their interests, Christmas ornaments are as unique as the people who place them on their trees. Finding the perfect ornaments from year to year can be a fun challenge, but some shoppers quickly grow tired of going from one retailer to the next in the hopes of spotting what they're looking for. But, there's no need to feel Grinch-y when shopping for Christmas ornaments: the best selection is easily found online, including the top trends in pop culture, customized designs for each person in the family, and anything else that someone might want to use to decorate the tree.
"Year after year, our favorite place to buy Christmas Ornaments is Ornament Shop," according to Brian Dolezal of TopConsumerReviews.com, LLC. "Everyone loves personalized ornaments, and this retailer has literally every theme you could imagine – including styles that allow you to upload a photo for a double-sided design. The possibilities are endless: your Christmas Ornaments can commemorate fun travels, new members of the family, graduations and other milestones, local and professional sports, and so much more. Ornament Shop offers free shipping on any order with at least five items, and most of their ornaments are priced under $25 – making it affordable to decorate your tree from top to bottom. This retailer has a loyal customer base that shops there from one Christmas to the next, and it's easy to see why. We love everything about Ornament Shop, and they've easily earned another five-star rating among stores that sell Christmas Ornaments in 2020."
To find out more about Ornament Shop and other online Christmas ornament stores, including reviews and comparison rankings, please visit the Christmas Ornaments section of TopConsumerReviews.com at https://www.topconsumerreviews.com/best-christmas-ornaments/.
About Ornament Shop
Ornament Shop has a history spanning more than three decades of providing Christmas Decorations and Gifts, and has sold ornaments and other decorations online for more than 30 years. Their satisfied customers have helped them become the Largest Online Retailer of Personalized Christmas Ornaments. They maintain an excellent rating with the BBB and meet all customer needs with 100% satisfaction. Ornament Shop was acquired by Trinket Shop, LLC in 2019.
About TopConsumerReviews.com
TopConsumerReviews.com, LLC is a leading provider of reviews and rankings for thousands of consumer products and services. From Christmas Ornaments to Christmas Trees and Holiday Gift Baskets, TopConsumerReviews.com delivers in-depth product evaluations in order to make purchasing decisions easier.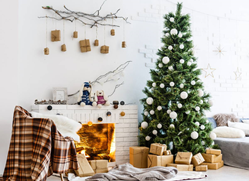 https://www.prweb.com/releases/christmas_ornament_retailer_receives_highest_rating_from_top_consumer_reviews/prweb17610734.htm
Note: We are not responsible for typo error, price change, substitute item, or available of item from online ads.