World Patent Marketing Invention Team Launches Super Style Fitted Cover, A Household Invention That Brings Innovation And Function To The Table!
Theo tin prweb.com
World Patent Marketing Reviews A New Household Invention. Will Super Style Fitted Table Cover Be the Next World Patent Marketing Low Cost Success Story?
LOS ANGELES, CA (PRWEB) MARCH 14, 2016
World Patent Marketing, a vertically integrated manufacturer and engineer of patented products, announces the Super Style Fitted Table Cover, a household invention offering a new and improved table top cover design.
"The Home Furnishings Industry is worth $31 billion," says Scott Cooper, CEO and Creative Director of World Patent Marketing."Consumers have increased their demand for new home furnishing products. Disposable income and new home ownerships will assure the industry's growth."
"Table covers have been used for a long time for many purposes,"says Jerry Shapiro, Director of Manufacturing and World Patent Marketing Inventions. "From adding aesthetics to a themed living space to simply adding protection to a table top surface, table covers are practical to have on hand. The Super Style Fitted Table Cover protects a table's surface while adding a decorative style."
The Super Style Fitted Table Cover is a household invention designed to provide the ultimate table cover top. Made of high quality and durable materials, it is made up of a table cover with elastic material carefully sewn along its edges and comes in various decorative designs. Just like any regular table top cover, this invention is able to protect table tops from acquiring scratches and damages due to accidental spills. It also provides a non-slippery surface to prevent items from slipping. But what makes the Super Style Fitted Table Cover unique is its special design with the use of elastic material on its edges. This way, the table top cover will never slip out or move when placed on the table.
"The Super Style Fitted Table Cover will put all those regular table cloth designs to shame," says inventor Maria C. "This household invention eliminates the problem of having to constantly check if every portion is distributed equally on the table. But what is really amazing with its special design is that it prevents the table cloth from moving and causing accidental spills and other related accidents."
Fay McKenzie, a restaurant owner from Los Angeles, CA, has this to say about the Super Style Fitted Table Cover: "We have a lot of families with young children who come into our small restaurant. When children keep on moving about, they sometimes cause accidents when they pull on the table top covers. But thanks to the Super Style Fitted Table Cover, it always stays in place."
The Super Style Fitted Table Cover is a household invention which transforms an ordinary table into a decorative piece!
ABOUT WORLD PATENT MARKETING
World Patent Marketing is an innovation incubator and manufacturer of patented products for inventors and entrepreneurs. The company is broken into eight operating divisions: Research, Patents, Prototyping, Manufacturing, Retail, Web & Apps, Social Media and Capital Ventures.
As a leader in patent invention services, World Patent Marketing is by your side every step of the way, utilizing our capital and experience to protect, prepare, and manufacture your new product idea and get it out to the market. Get a patent with World Patent Marketing and the company will send representatives to trade shows every month in order to further advocate for its clients. It is just part of the world patent marketing cost of doing business.
World Patent Marketing Reviews enjoy an A+ rating with the Better Business Bureau and five star ratings from consumer review sites including: Consumer Affairs, Google, Trustpilot, Customer Lobby, Reseller Ratings, Yelp and My3Cents.
World Patent Marketing is also a proud member of the National Association of Manufacturers, Duns and Bradstreet, the US Chamber of Commerce, the South Florida Chamber of Commerce, the Greater Miami Chamber of Commerce, Association for Manufacturing Excellence, and the New York Inventor Exchange.
Visit the worldpatentmarketing.com website and find out how to patent an invention. Contact us at (888) 926-8174.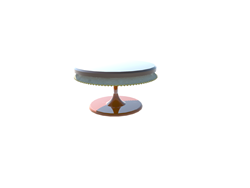 http://www.prweb.com/releases/worldpatentmarketing/patent-an-idea/prweb13256489.htm