New Online Marketplace for African and Diaspora-Inspired Fashion, Accessories, and Home Decor Launches
Theo tin prweb.com
MONTRÉAL, QC (PRWEB) APRIL 11, 2016
Today, Boutique Africaine, a platform to buy and sell ethnic, African-inspired clothing, accessories, and home decor items has launched. Much like Etsy, the platform will allow consumers to connect directly with the creators of the products they seek.
Franck Hounsokou, the founder of Boutique Africaine, was inspired by his own frustration shopping for trendy ethnic clothing in North America, which proved to be next-to-impossible. Hounsokou says, "Boutique Africaine will fill a gap in the marketplace. In the past, finding unique and colorful ethnic fashions could be very difficult, but, with a wide array of designers from around the world, shoppers worldwide will be able to find what they are looking for, without having to go to Africa to do so."
Boutique Africaine will not only benefit shoppers, it will also benefit designers. Hounsokou adds, ""By providing a reliable, robust, and easy-to-use platform, I realized that the service was solving a problem for small shop owners and designers, not only giving them the opportunity to focus on their creations, rather than on technical aspects of marketing, promotion, and eCommerce, but also helps them expand their reach and attract and connect with global customers." Some of the features Boutique Africaine's designers will enjoy include: faster reach, greater visibility, the ability to instantly track and get insights about their most successful products, 24-7 monitoring and encryption, and the option to allow Boutique Africaine to fulfill orders on their behalf.
Some of the designers on the new site will include: New York-based boutique Blue Plate, German shop Alleon, and Spanish shop Yere Jeekk. Hounsokou says, "We are very excited to be working with such talented designers, who will all bring their own unique flavor and style to the site." Boutique Africaine will also be offering its own designs, including: handbags, schoolbags, dresses, and jumpsuits.
About Boutique Africaine:
BOUTIQUE AFRICAINE is an online marketplace for ethnic clothing, accessories, and home & living items. The platform connects designers from around the world with buyers who love eclectic African and diaspora-inspired fashion items. The site offers products with an ethnic touch and the marketplace is the go-to place to buy and sell original items. The marketplace also help designers go to market faster and sell worldwide, as well as keeping designers inventories in its warehouse to facilitate fulfillment worldwide.
For more information, please visit http://www.boutiqueafricaine.com/
To see some of Boutique Africaine's fashions, please visit the lookbook at https://www.boutiqueafricaine.com/lookbook/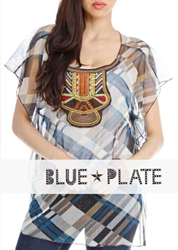 http://www.prweb.com/releases/ethnicfashionslaunch/boutiqueafricaine/prweb13322012.htm
Note: We are not responsible for typo error, price change, substitute item, or available of item from online ads.