Screen Printed Labels by Monvera Glass Décor Win at the Annual packagePrinting Excellence Awards.
Theo tin Monvera Glass Décor trong prweb.com
New size options means FoxDen Decor fits into any room.
Monvera Glass Décor, an industry leader in screen printing labels is proud to announce that they have received three awards in the 31st Annual packagePrinting Excellence Awards. Over 200 entries were submitted across all packaging categories and printing technologies. The winners were announced in the August edition of packagePrinting Magazine.
Monvera received a Best in Show recognition for the Almanac Grand Cru labels featuring shoulder and neck printing on a glass bottle printed with a Fermac RUV using CNC (computer numerical control) technology. The two-color label was printed using five printing stations to facilitate the 360 degree wrapping of the design around the shoulder and neck of the bottle. This is the second time that Monvera has been awarded a Best in Show placement using this technology.
"To create this screen printed beer label, we had to achieve a perfect marriage between the artwork and the bottle." says Caitriona Anderson, Monvera's VP of Sales & Marketing. "This required tight collaboration between the customer, Monvera's Art Department and Monvera's Production Department. The customer wanted to push the boundaries of what a beer label could look like and Monvera was able to bring their creation to life because of our unique screen printing capabilities."
The same label also took first place in the category Labels: Screen. Third place in the same category was awarded to another Monvera glass bottle label – Cool Fish Wines. This label features a 4 color process screen print using UV ink. "This was extremely challenging to achieve," says Anderson, "the goal was to eliminate the old adhesive wrap labels with a screen printed one to create a premium look and eliminate the challenges of applying the old label". Raul Gopez of Cool Fish Wines commented, "Monvera's desire to innovate helped us to relaunch our Cool Fish Wine Brand. The existing label was extremely difficult to apply and created unsustainable production problems. Monvera took our artwork and using their UV technology produced a screen-printed label that wraps completely around the bottle. The new label is transformative and has allowed us to go back out into the market with a fresh and upgraded look."
About Monvera Glass Décor:
Monvera provides industry leading glass decoration services such as screen printing, bottle etching and decals to the wine & spirits, beer, cosmetics, specialty food, medicinal products and beverage industries. Clients include Boisset Family Estates, Frank-Lin Distillers, Garrett Markenson Coiffure and Veronica Foods. To learn more about Monvera visit http://www.monvera.com/.
p>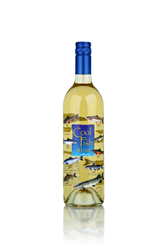 http://www.prweb.com/releases/2017/09/prweb14695131.htm
Note: We are not responsible for typo error, price change, substitute item, or available of item from online ads.