James D. Julia's February, 2018 Auction To Include 1,200+ Lots of Magnificent Fine and Decorative Art, Newly Discovered Estate Antiques, and Important Historical Items
Theo tin hay prweb.com
This exciting auction features several stunning collections from across New England, including the finest grouping of antique powder horns to come to auction in memory.
FAIRFIELD, MAINE (PRWEB) JANUARY 09, 2018
Fairfield, Maine will again be the epicenter of the antiques world this winter as James D. Julia, Inc., a division of Morphy Auctions, hosts its annual Winter Fine Art, Asian & Antiques auction on February 8th and 9th, 2018. This $3.6 million auction includes over 1,200 lots of carefully curated offerings and many once-in-a-lifetime rarities. All items will be available for preview on February 7th from 9am-5pm, February 8th and 9th from 8am-10am, and during each auction session.
This auction hits the ground running with over 350 lots of outstanding paintings, prints, and sculptures. It's fair to say that lot #1025, Paul Manship's "Sagittarius," from a model of the Celestial Sphere, is a star amongst these top-tier selections. This signed and foundry marked bronze comes with a letter dated July 3, 1956 from Manship describing the piece as, "from a model of the celestial sphere I made some years ago and represent constellations for the sky – Sagittarius = the zodiacal sign = Nov 22 to Dec 21-22 with the Corona Australis = the little band of stars is the outline of the Milky Way." This absolute rarity, which has descended directly within the artist's family, is estimated at $500,000-700,000.
It's a stroke of genius when it comes to this auction's offerings of outstanding works on paper and canvas. Lot #1194, Fernando Botero's "A Lawyer" is estimated at $125,000-175,000. This piece features a portly, pensive looking man carrying a book and is signed "Botero 98." It is featured in Marc Fumaroli's Botero Drawings, 1999. Enthusiasts will be challenged to pick a favorite among the eight Haley Lever paintings on offer. Two of particular note are lot #1047, his "Fishing Boats – Sunrise" from 1904 which is titled on a Clayton-Liberatore Art Gallery label and lot #1048, his "Fishing Boats, St Ives, Cornwall" from 1908 which has its title inscribed on its stretcher. Both are signed and are estimated at $50,000-100,000 and $12,000-18,000 respectively.
A prizewinning selection of paintings featuring sporting themes and motifs will also be offered on day one. Two by Ogden Minton Pleissner deserve special mention. The first is lot #1113, titled "A Big One Hooked," which is estimated $80,000-120,000. This masterpiece, featuring three men fishing in a rocky river, is titled on its label from The Caldwell Gallery. The second is his "Grouse Hunting," which is estimated at $30,000-50,000. This painting shows two sportsmen shooting at a bird and a hound dog at the ready. Lot #1122 is Arthur Fitzwilliam Tait's "Quail And Young," estimated at $20,000-40,000. This painting, featuring two adult birds and nine babies, bears its gallery label from Gerold Wunderlich & Co. and is Illustrated on page 146 and listed as 59.1 in Henry Marsh's Arthur Fitzwilliam Tait, a Checklist of His Works. All three of these sporting-themed paintings have provenance to a South Pomfret, VT collection.
Julia's enjoys a much-deserved reputation for leadership in Rockport School and Maine related fine art. With over 50 examples from these categories on offer, works from Thieme, Hibbard, and Gruppe, are certain to inspire waves of interest amongst enthusiasts. Lot #1055, William Lester Stevens' "The Merton Bachelder Barn" is estimated at $12,000-18,000. This barnburner retains on verso its Rockport Art Association Retrospective Exhibition label and was featured on pg. 95 in the Rockport Art Association's W. Lester Stevens, N. A. 1888–1969. Among the offerings from Maine artists is lot #1023, Bernard Langlais' "Lion." This carved, stained, and painted wood relief panel is estimated at $15,000-25,000.
The first day of this auction also features over 50 fine Asian items. Lot #1432, an early 20th century Chinese framed scroll painting, is estimated at $2,000-2,500. Executed with gouache on paper, the image depicts a courtyard with a central waterway and four maidens standing in the foreground. Lot #1427, a beaker form, Meiji period Satsuma vase by Yabu Meizan is estimated at $4,000-6,000. It is exquisitely painted with a continuous waterfront landscape around the lower half and a procession of figures around the top. And another precious highlight among these jewels is lot #1382, a fine natural jadeite, diamond and gold Guanyin pendant, estimated at $10,000-15,000. It is accompanied by a Hong Kong Gems Laboratory certificate indicating it is a 101.49ct "Natural Colour Fei Cui" (Type A).
Day one of this auction offers something for everyone with its fine selections of other merchandise, including decorative arts, silver, and furniture. Lot #1484, a last quarter 19th century Black Forest carved walnut hall stand from Switzerland is estimated at $4,000-6,000. This fine example depicts a Chamois on rockwork beneath a stylized tree surmounted by an agitated raptor; its stylized branches forming hat and coat hooks center a shield shaped mirror set within the trunk. Lot #1473, an 86 piece sterling Hepplewhite flatware set by Reed & Barton is estimated at $1,500-2,000. The boxed set is monogrammed "S F H" for Susan Frances Hill (Gould) and is accompanied by a letter detailing the family's history. And as a final note for day one, please check out lot #1475, an equally handsome and functional Aesthetic Movement Wooton standard grade walnut desk, estimated at $5,000-8,000.
Given its amazing offerings of antique archival materials, ephemera, and items associated with important people, places, and things, the second day of this auction is certain to make history.
A significant number of lots on offer on February 9th are from two Maine area estates. These focus on property belonging to Stephen Decatur, who led successful naval battles in both Barbary Wars, North Africa, the French Quasi War, and the War of 1812; and Morton L. Deyo, a World War II hero who commanded naval gunfire support at Utah Beach in the Normandy invasion, amongst other notable accomplishments. One of these collections, from the Maria Decatur Mayo Deyo (Lila) Garnett family of Kittery Point, Maine, is the same family that auctioned off the map of the Battle of Yorktown used by George Washington through Julia's in 2010 for $1,150,000, which at the time set the record for the most expensive map ever sold at auction and also the highest price ever for any auction sale in the state of Maine. The Decatur and Deyo offerings are certain to be of interest to Naval enthusiasts, historical and militaria societies, and museums around the world.
Lot #2068, a Gold Freedom Box presented to Decatur from the city of New York in 1812, is estimated at $125,000-175,000. Gold Freedom boxes were used to confer honorary privileges on distinguished individuals from the mid-18th century; other notable recipients include General George Washington. Lot #2072, a signet ring given to Decatur in 1805 from The Bey of Tunis upon his surrender of Tripoli, is estimated at $10,000-15,000. This ring is made of gold with about a 3/4″ Carnelian engraved with the seal of Hammuda Ibn Ali, ruler of Tunis from 1782 until his death September 15, 1814. Lot #2080, a pair of French Empire bronze dolphin candelabrum taken by Decatur as prize from the French Privateer "Croyable" when captured by Decatur on July 7, 1798, is estimated at $8,000-12,000. This beautiful 16" cast bronze pair features dolphin bases with their curled tails holding florally decorated, detachable double candleholders. Lot #2090, an archive of Morton L. Deyo materials, is estimated at $5,000-10,000. Included in this important collection is his WWII era visor cap, two 48-star flags, as well as a two-star Admiral's Pennant thought to have been with Deyo when commanding the USS Tuscaloosa during the bombardment of Normandy on D-Day. And lot #2091, four massive hand drawn and painted planning maps used by Deyo aboard the USS Tuscaloosa, is estimated at $800-1,200.
These include 1) an overview of the British and French coast in one map, 2) a view of the French beach with Utah Beachhead squared off, 3) a large map showing that section with pasted label "UTAH BEACH 6 JUNE 1944," and 4) a detailed map showing the position of beach "Tare Green" and beach "Uncle Red" – code names for two entry points on Utah Beach with exit positions shown going inland.
Historical ephemera, archival materials, and first-person journals from the early 1800s onward also tell their tales during the second day of this auction. Lot #2173, a Wright Brothers biography archive, is estimated at $4,000-6,000. This collection, concerning the writing and publication of the 1930 biography of Orville and Wilbur Wright by John R. McMahon, includes letters, a book manuscript, glass plate negatives, press clippings, and other materials. This auction's selections of records related to United States sailing vessels is also quite impressive, with materials on the Congress, Constitution, Columbus, Constellation, and Potomac – among others – on offer. Lot #2063, a large folio, 300 page journal documenting a cruise on the USS Congress in 1817-1818 and another on the USS Constitution in 1821-1822 is estimated at $15,000-25,000. The first adventure, "Journal of a Cruise in the United States Frigate Congress, Arthur Sinclair Commander From Norfolk Virginia To South America," starts on December 4, 1817, ends on September 11, 1818, and includes details about events around Brazil, Uruguay and Argentina. The second adventure, aboard the USS Constitution from Boston to the Mediterranean, is titled "Instructions For the Navigation of the Rio de la Plata." It starts on May 13, 1821 and ends on May 22, 1824 with the ship being hauled into the Navy yard. And finally, several lots of ambrotype and tintype images of Civil War soldiers will be offered. A good example is lot #2159, a group of ten outstanding armed Civil War hard images is estimated at $4,000-6,000. Each image features a military man in uniform holding or wearing armaments and/or field gear.
Enthusiasts just might go to battle over the fine selections of militaria available through this auction. Exceptional powder horns and battle axes from two important collections highlight this genre. Lot #2007, a group of 13 Revolutionary War era powder horns carved by the "Folky Artist," is estimated at $25,000-30,000. This group of horns represents 13 of about 30 known powder horns carved by this artist whose name has been lost to history. He is thought possibly to be from the south, as southern icons, such as palmetto trees, long leaf pine sprouts, and a Spanish mission are among the subjects engraved on his horns. Lot #2004, a fine French and Indian War Powder Horn of Moses Walcut, Fort Edwards, 1758, is estimated at $8,000-12,000. This well-known and elaborately decorated example is pictured in Jim Dresslar's 1996 book, The Engraved Powder Horn. Lot #2026, a massive Plains Indian pipe tomahawk with a double cutout head, is estimated at $15,000-20,000. This 2-pound example is from the Mark Francis Collection; its decoration is highly desirable and often forged. And lot #2027, a Pierre Choteau Missouri marked war axe, is estimated at $15,000-20,000. Pierre Choteau was a trader from St. Louis who worked in the 1780-1790 timeframe; similarly, other forged iron implements with this mark are on display at the Missouri State Historical Society Museum along with additional items in the Museum of the Fur Trade in Chadron, NE. Its provenance includes the Choteau Family and the John Baldwin Collection; it was sold at Sotheby's in May, 2013.
This auction includes two historically important awards. The first is lot #2050, a gold Tiffany snuff box presented by the citizens of Buffalo to Lt. John Worden, estimated at $30,000-50,000. Worden was the hero of the Victory of the Monitor Over the Merrimac. This handsomely decorated box is engraved with the battle scene between the U.S. Navy Ironclad "Monitor" and the Confederate Navy Ironclad "C.S.S. Virginia" (Merrimac), as well as other naval themes. It is personalized, "Lieut. John L. Worden, U.S.N." / "From the Citizens of Buffalo, N.Y./ April 8, 1862." / "YOU BEAT THE MERRIMAC AND SAVED THE MINNESOTA." Our catalogers note that this is one of the most important American Civil War U.S. Navy artifacts to be presented for public auction. And lot #2166, a silver Congressional Medal for survivor "Charles Tong Sing" of the "Jeannette" Arctic Expedition of 1879-1882 is estimated at $12,000-18,000. This medal was produced for either the survivors or the next of kin of those who had perished in the expedition. Eight gold and 25 silver medals were struck by the Philadelphia Mint and were probably designed by Charles E. Barber or George Morgan, chief engravers to the mint at the time.
Now let's take a look at the boatloads of fantastic nautically themed selections available through this auction. Lot #2222, James Buttersworth's "Portrait of the Merchant Ship Dolphin Off Portsmouth England," is estimated at $10,000-15,000. This fine oil on canvas shows the three-mast ship sailing right to left with several other ships in the background, all under a pink and blue sky with gray and white shaded clouds. Lot #2205, a Napoleonic POW bone model of a 48-gun frigate mounted in a domed glass case, is estimated at $5,000-10,000. The war between Napoleon's French Navy and the naval forces of England lasted so long that the captured French prisoners had to find ways to pass the time. Captors encouraged prisoners to produce objects to sell in the camp's civilian markets; among the most popular were ship models like this one, representing British naval ships of the period. Lot #2210, a 19th century Masonic scrimshaw decorated whale's tooth snuff bottle, is estimated at $1,500-3,000. It is fitted with a tiger maple incised end cap and a turned ebony or rosewood fill spout. And it's easy to get carried away over lot #2316, an early 1920s Nantucket lightship basket, estimated at $1,500-2,500. The example is attributed to A. D. Williams, located at 120 Orange Street, Nantucket, MA, and features a circular hinged lid with a turned maple centerpiece and a flattened round knob finial.
The second day of this auction rounds out with can't miss selections of antique American furniture, weathervanes, and other surprise finds. Lot #2232, an exceptional grain painted slant lid pine desk with its original free form sponge decoration with diagonal squiggle line borders, is estimated at $8,000-12,000. Lot #2408, a last quarter 19th century setter dog weathervane attributed to Washburn and Company, is estimated at $5,000-8,000. The dog is in a classic pointer stance with its head and tail parallel to the ground. And it's easy to go to pieces over lot #2180, an outstanding solid gold, marked, micro-mosaic Russian hinged box, estimated at $4,000-6,000. The 2″ x 3″ scene shows a man on a horse crossing a river with others following, while women are seen on foreground with soldiers.
According to Department Head Bill Gage, "Our selections of fine and decorative art, as well as historical rarities on offer through this auction are truly world-class. My colleagues and I worked tirelessly over the past six months to bring our customers the finest, rarest, and most interesting merchandise and I am certain they will not be disappointed. The Commodore Stephen Decatur Gold Freedom Box is even more impressive in real life; its history, provenance, and presentation truly put it in a class all unto itself. The same can be said of the newly discovered Sagittarius Bronze by Paul Manship, which is one of the most unique and exciting lots we have ever brought to auction."
More information on James D. Julia, Inc.'s Winter Fine Art, Asian and Antiques auction, as well as the full catalog, can be found online at http://www.jamesdjulia.com. In addition to pre-bids, telephone bids, and in-person bids, Julia's accepts bids via Invaluable.com as well as Bidsquare.com. Bill Gage and Tony Greist welcome your questions and inquiries; they can be reached at antiques(at)jamesdjulia.com or by calling 207-453-7125.
About James D. Julia, Inc.:
James D. Julia, Inc., a division of Morphy Auctions, is one of the top ten antique auction antique houses in North America as measured by annual sales. In business for over 45 years, the company conducts high-end antique, collectible and fine art auctions throughout the year. The company has routinely established new world records through its auction events through three key divisions, including Rare Firearms; Fine Art, Asian & Antiques; and Rare Lamps, Glass & Fine Jewelry. Each division is regarded for its excellence and is staffed with world-class specialists to guarantee fair and professional authentication, identification, and valuation services. In December of 2017, James D. Julia, Inc. merged with Morphy Auctions of Denver, PA. Morphy Auctions and James D. Julia, Inc. share a common purpose of delighting collectors worldwide with aligned missions and unparalleled customer service standards. Joining forces creates a synergistic team of passionate staff members to better serve our customers and strengthen the antiques and collectibles industry. Please visit http://www.jamesdjulia.com for more information.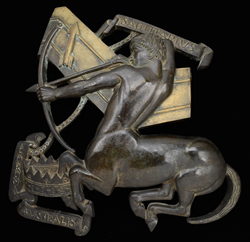 http://www.prweb.com/releases/2018/01/prweb15065706.htm
Note: We are not responsible for typo error, price change, substitute item, or available of item from online ads.