Classic Ceilings Introduces the Orac Decor's Axxent Baseboard SX171
Theo tin trong prweb.com
Classic Ceilings has announced that the company will now offer Orac Decor's Axxent Baseboard SX171 which is designed to go over old existing baseboards. The product is now available for sale on the Classic Ceilings website at crownmoldings.net.
FULLERTON, CALIF. (PRWEB) APRIL 12, 2018
Classic Ceilings, a Fullerton, California-based online retailer of architectural ornaments, has announced that the company will now offer Orac Decor's Axxent Baseboard SX171. ORAC is a Belgian manufacturer of skirting boards, profiles and wall elements. Orac Decor's Axxent Baseboard SX171 is now available for purchase online. Customers also have the option to order a sample of the product.
The new baseboards are designed to be used along with other items, including profiles and wall décor. This creates a new atmosphere and design scheme. Made of Duropolymer®, a high-density polystyrene, Axxent Baseboardsare designed to be easy to handle and transport. They are lightweight but not fragile.
Axxent Baseboard SX171 is specifically designed to go over old existing baseboards. This type of product is ideal for use in renovation projects where it is difficult or impossible to remove an old baseboard. Instead of investing in costly removal services, AxxentBasedboardSX171 can simply be fitted on top of the existing baseboard up to a maximum size of 3-1/2 in. x 1/2 in. It is highly effective in covering up cracks and rifts on the edge of the floor and wall.
Axxent Baseboard SX171, along with other baseboards in the collection, can also be used as a decorative way of hiding wires and cables from electronic appliances. To complete the look, Axxent Baseboard comes primed white for easy application of paint or faux finish.
This provides a flexible option to meet the design needs of even the most demanding project.
Another benefit of using this product is the fact that Duropolymer® is 100% water-resistant. As a result, Orac Decor's Axxent Baseboardsare capable of protecting walls from both damage and dirt. The material is also designed to be 100% resistant to humidity so it will not deform over time even with regular floor washing.
Axxent Baseboard SX171 received the Smart Design Award at Intirio 2016 for a paintable and water-resistance baseboard. In addition, to its simple yet flexible design, it also forms a nice connection between the floor and wall, which is another factor that stood out to the judges who awarded Orac for this product.
To learn more about this newly available product from Classic Ceilings, click here. Customer service representatives from Classic Ceilings are also available to take orders and answer any questions about the design or installation of Axxent Baseboard SX171.
About Classic Ceilings: Classic Ceilings is a California-based retailer of decorative architectural ornaments. The company offers a full range of decorative DIY kits along with ceiling medallions, moldings, entry and window systems, and columns. In addition to products, customers also have access to full-length installation tutorial videos on the company's website. To learn more about Orac Decor's Axxent Baseboard and other products offered by Classic Ceilings, go to crownmoldings.net.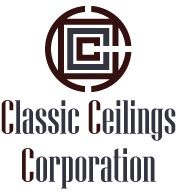 http://www.prweb.com/releases/2018/04/prweb15405573.htm
Note: We are not responsible for typo error, price change, substitute item, or available of item from online ads.