FoxDen Decor Adds New Bar Stool Designs to its Online Store
Theo tin trong FoxDen Boutique hay prweb.com
FoxDen Decor has added new barstools to its product lineup.
CANUTILLO, TEXAS (PRWEB) JUNE 26, 2018
FoxDen Decor (https://www.foxdendecor.com/), an online retailer of handmade rustic and reclaimed wood furniture, has added new designs to its bar stool line.
"There are several great models to choose from," says company spokesperson Jami Stewart. "For example the Sawyer bar stool's fine details include letting the wood's natural notches and nodules shine though. It's a look many have never seen before! Then there is the Chief rustic bar stool, handcrafted by Mexican artisans to ensure its traditional authenticity is never compromised. The rounded top makes it a standout among typical bar stool styles."
Other styles include the colorful Fiesta, Acuna, Harrison, and the stately Cabana. Visit the FoxDen Decor's bar stool page to experience the full product line.
About FoxDen Boutique
We offer a great selection of all-wood furniture with styles ranging from reclaimed, door top, rustic, painted, cedar, barnwood and much more. A sister company to our popular FoxDen Decor brand, the boutique features our most popular and in-demand styles.
Contact Details:
Jami Stewart
7142 La Junta
Canutillo, TX 79835
Phone: 1-888-666-1113
Source: FoxDen Boutique
###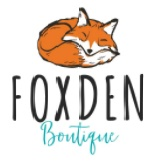 https://www.prweb.com/releases/2018/06/prweb15589127.htm
Note: We are not responsible for typo error, price change, substitute item, or available of item from online ads.