Halloween Costume Retailer Scares Up a Top 5-Star Rating from TopConsumerReviews.com
Theo tin trong TopConsumerReviews.com hay prweb.com
Costume SuperCenter, a leading retailer of Halloween Costumes, receives a best-in-class 5-star rating from TopConsumerReviews.com.
OVERLAND PARK, KAN. (PRWEB) AUGUST 20, 2018
TopConsumerReviews.com recently gave their highest ranking to Costume SuperCenter, an industry leader among retailers of Halloween Costumes.
Although it started in America, Halloween has become popular throughout the world as a fun time to dress up in costumes, attend parties and haunted houses, and decorate the home or office. For most people, the first priority is finding the ideal Halloween costume, from cute cartoon characters to the hottest trends of the year. However, tracking down that perfect costume involves much more than cutting a few holes in a bedsheet and going trick-or-treating as a ghost. Shoppers can easily get frustrated going from one brick-and-mortar store to another, only to find that the selection is limited, or that their favorite choice sold out weeks earlier. It's no surprise that more customers are shopping for their Halloween costumes online, where they can find the world's best selection and prices – often year-round.
"Costume SuperCenter is our top pick for Halloween costumes, particularly because of their customer-centric approach to online shopping," according to Brian Dolezal, of TopConsumerReviews.com, LLC. "If you order a costume that turns out to be not quite what you expected, you can exchange it for free or get a no-hassle return within 10 days of making your purchase. Whatever theme you're looking for this year, Costume SuperCenter will have it, at prices that usually beat everyone else on the market. We particularly like how they carry costumes in one of the widest size ranges available, from infants to plus sizes. For all of these reasons, we're pleased to give Costume SuperCenter our first-place rating in 2018 among retailers of Halloween Costumes."
To find out more about Costume SuperCenter and other sites for purchasing Halloween Costumes, including reviews and comparison rankings, please visit the Halloween Costumes category of TopConsumerReviews.com at
https://www.topconsumerreviews.com/halloweencostumes/.
About Costume Supercenter
In 2005, Steve Mandell, founder of Party City, decided to leverage his expertise in the Halloween costume business to create a website that makes purchasing costumes simple and convenient. In the years since, Costume Supercenter has flourished into a leading retailer of costumes, accessories, party supplies and decorations. Costume SuperCenter specializes in providing the most popular, trend driven licensed costumes and party supplies for kids and adults as well as timeless costumes, decor and tableware for all occasions. Their mission to continually improve user experience and expand product offerings makes Costume SuperCenter an industry leader.
About TopConsumerReviews.com
TopConsumerReviews.com, LLC is a leading provider of reviews and rankings for thousands of consumer products and services. From Halloween Costumes to Sporting Goods and Children's Playhouses, TopConsumerReviews.com delivers in-depth product evaluations in order to make purchasing decisions easier.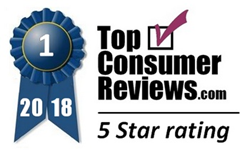 https://www.prweb.com/releases/halloween_costume_retailer_scares_up_a_top_5_star_rating_from_topconsumerreviews_com/prweb15692499.htm
Note: We are not responsible for typo error, price change, substitute item, or available of item from online ads.