As Bird and Window Collisions Increase, Bird-X and Audubon Offer Suggestions to the Public
Theo tin trong Bird-X hay prweb.com
In the United States alone, between 100 million and 1 billion birds are killed each year due to building and window collisions. Humane bird control company Bird-X manufactures visual bird deterrents that can reduce the number of collisions.
(PRWEB) SEPTEMBER 28, 2018
Artificial nocturnal light from homes, businesses, transit stations and more causes great confusion in birds, which can lead to collisions with sides of buildings or windows. According to the Audubon Society, 54-76 percent of bird and window collisions are fatal. Springtime proves to be less fatal, as birds are in a territorial mindset and attempt to attack their own reflection in windows, which is less impactful than flying full-speed into a window.
During cooler months when birds are travelling on their migration routes, nocturnal light can pull birds away from their standard route. "At night, the light from inside our homes and buildings shines through the windows, and the birds try to fly inside for shelter," writes Kristen Hall-Geisler of HowStuffWorks.com.
The humane bird deterrent company, Bird-X, has a variety of visual deterrent products designed to scare birds away from treated areas as well as alert flying birds of solid surfaces that may seem like open windows. With Halloween right around the corner, a menacing Terror Eyes® balloon can serve two purposes – decoration and bird preservation. Another product that can help reduce the number of bird and window collisions is Irri-Tape®, a holographic ribbon that reflects light and makes noise when it flaps in the wind. This multisensory approach can warn birds from a distance to stay away from the treated area.
Bird-X, Inc. has spent over 50 years protecting public areas from over 60 bird-spread transmissible diseases. The leading international brand of humane bird control solutions, this Chicago-based company manufactures a complete line of unique bird control products, protecting the health of humans, wildlife, and the environment by deterring birds from unwanted areas without harming them.
For information on any of Bird-X's humane pest control products, please call customer service at (800) 662-5021.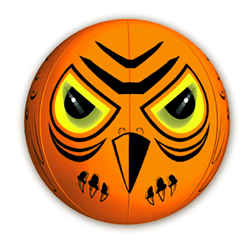 https://www.prweb.com/releases/as_bird_and_window_collisions_increase_bird_x_and_audubon_offer_suggestions_to_the_public/prweb15798567.htm
Note: We are not responsible for typo error, price change, substitute item, or available of item from online ads.