Theo tin trong prweb.com
FoxDen Decor now offers custom quotes to designers.
CANUTILLO, TEXAS (PRWEB) APRIL 13, 2018
FoxDen Decor, a boutique furniture retailer loved by homeowners, celebrities, renovators, and interior home designers, is now giving designers the option of a customized quote.
The fast-growing company sells a number of items, including its popular made-to-order reclaimed wood vanities, that each client could customize with their choice of finish and hardware. FoxDen Décor also has a number in-stock items available for purchase. Now, the company expands to offer custom quotes to registered (ASID, IIDA, AIA, NKBA, IDC, NCIDQ, CCIDC) designers.
"The ability of customize our furniture has always been a huge draw," says Jami Stewart, spokesperson for FoxDen Decor, "We are so pleased to now offer custom quotes so designers can source the FoxDen pieces they need for their discerning clients. Our made-to-order furniture eliminates the search for items to fit into narrow or oddly-shaped spaces, and helps designers offer clients truly one-of-a-kind pieces at great value."
Visit foxdendecor.com/designer to obtain custom quotes.
About FoxDen Boutique
We offer a great selection of all-wood furniture with styles ranging from reclaimed, door top, rustic, painted, cedar, barnwood and much more. A sister company to our popular FoxDen Decor brand, the boutique features our most popular and in-demand styles.
Contact Details:
Jami Stewart
7142 La Junta
Canutillo, TX 79835
Phone: 1-888-666-1113
Source: FoxDen Boutique
###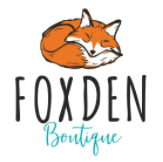 http://www.prweb.com/releases/2018/04/prweb15410589.htm
Note: We are not responsible for typo error, price change, substitute item, or available of item from online ads.