Theo tin prweb.com
HMR Designs had a firm lock on style for New Trier High School's annual event.
CHICAGO, IL (PRWEB) JUNE 02, 2016
HMR Designs made New Trier High School's final days of the semester extra special by creating custom décor for their annual lock-in event.
While most students can't wait until the final bell of the day, New Trier's graduating seniors look forward to the annual lock-in, where they spend the night at the school having one last adventure as classmates. The lock-in is planned by a committee of the senior's parents and about 100 students attend.
The theme of the evening, Trevian Tales, included vibrant fabric, metals and star lanterns throughout. Event designer Jessica Griffin Pfluegl had fun with the design, creating colorful tents to house lounge furniture and floor pillows for the students to enjoy.
"We hope that our role in the event helped make for an even more memorable evening for the seniors before they move on to their next adventure," said Jessica.
The students enjoyed the lock-in, which was enhanced by the custom-made décor. They will carry the memories of the evening forward as they transition from students to adults.
For more information about HMR Designs and how they can create incredible memories for your event, please visit hmrdesigns.com/about/ and hmrdesigns.com/blog/.
About HMR Designs
Located on Goose Island, clients visit our design team at our boutique-style sales offices, which are backed by a 100k sq. foot production space. This location includes designated areas for all of our design and production capabilities, as well as a warehouse of custom furniture, props, and decor pieces, an expansive floral studio, and a sample studio for mock up events where we show it all off. With a core staff of nearly 55 and a diverse lineup of freelance artisans regularly in-house, HMR is always teeming with creative endeavors.
Contact Details:
Jessica Griffin Pfluegl, Event Designer
Phone: 773.782.0800
JessicaG(at)hmrdesigns.com
Address:
1200 N North Branch Street
Chicago, IL 60642
Source: HMR Designs
###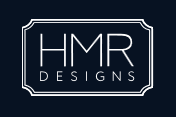 http://www.prweb.com/releases/2016/06/prweb13460100.htm
Note: We are not responsible for typo error, price change, substitute item, or available of item from online ads.